Le Festival c'est Quoi?
L'évasion totale dans les montagnes de Val d'Isère !
Pour la troisième fois nous organisons un festival de yoga en montagne – 3 jours de yoga, de danse, de musique, de partage entre le 1er mai et le 3 mai. Un Mandala humain de joie et d'énergie, des moments uniques & un vrai esprit de partage. Le tout se déroule au Centre de Congrès de Val d'Isère. Plein d'infos sur notre page Facebook.
Les 3 jours du yoga festival seront pleinement remplis !
– Plus de 35 cours de yoga, pilates, pratiques de bien-être…
– Cours en extérieur pour profiter de la proximité des montagnes
– Conférences (offertes)
– Des Méditations Guidées – ouvertes à tous
– Un marché avec des produits bio et/ou liés autour du yoga
– Un Café bio & yogique
– Un apéro yogique avec musique live le vendredi soir avec le samedi soir un happening musical animé par nos musiciens et le groupe Motel***
Le festival soutient les oeuvres caritatives de La Fondation d'Arthritis et A Chacun son Everest
COMPETITION
We are offering the chance to win one of 5 workshops in our pre festival competition….. send en email to [email protected]
The Yoga Festival Val d'Isère – our third edition in this amazing French ski resort!
An incredible opportunity to escape to the mountains of Val d'Isère. For the third time in a French Ski resort come and enjoy a weekend of yoga – a festival of yoga, dance, music and pranic arts to enthrall you in this magical place.
3 days to simply revel in one of the most incredible ski resorts the world has to offer!
This year we are supporting the charities A Chacun Son Everest (organises holidays for children and women suffering from cancer) & the french Arthritus Fondation  Arthritis.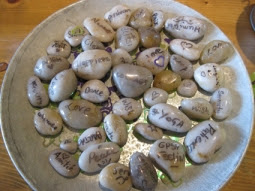 There will be
– Over 35 yoga, pilates & wellness classes
– Outside yoga classes with the fabulous backdrop of the mountains to revel in
– Free Conferences on yoga, meditation, better living
– Guided Meditations
– Live Music in certain classes, a yogic apéro with live music on the Friday & a Musical happenings on the Saturday night animated by our musicians & the group Motel***
– An Om Market with organic, eco products linked to your yoga practise & the yogic community, clothing, pendants, meditation cushions…..
– An organic yogic Bistro
Gagnez des places….
Des Ateliers à Gagner
Nous vous offrons la possibilité de gagner un des 5 ateliers offerts – il suffit de nous envoyer un petit mot avec votre nom et adresse mail et il faut évidemment être disponible et sur place à Val d'Isère pour en profiter. On va tirer les noms au sort le 20 avril et annoncer les gagnants par mail.
Pour Votre Hébèrgement
Pour réserver votre chambre une petite sélection d'hôtels et de chambres sont ici….
Les 3 jours du yoga festival seront pleinement remplis !
Pour le programme complet
Plus de 35 cours de yoga, pilates, pratiques de bien-être…
Cours en extérieur pour profiter de la proximité des montagnes
Des Conférences 
Des Méditations Guidées – ouvertes à tous
Un Marché avec des produits bio et/ou liés autour du yoga
Un Bistro Bio & yogique
Un apéro yogique avec musique live le vendredi soir avec le samedi soir un happening musical animé par nos musiciens et le groupe Motel***
Pour découvrir nos professeurs
……et en vidéo
Pour Réserver Vos Billets…..
Réservation en ligne….   ou Télécharger votre Fiche 
Des petits plus…
Où se loger?
Nos Partenaires
Le Festival en Photos…